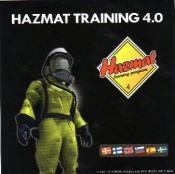 This software is very interesting to train or improve your knowledge in hazardous materials emergencies, furthermore we will contribute to increase industrial safety.
The main target of this software is to improve your knowledge in road hazardous material accidents, and  moreover you will be able to prove your skills in all kind of accidents.
I recommend it for emergency teams as a training, because it is very important to keep your knowledge up in this kind of situations, it could save lives.
You can download the spanish versión here: http://goo.gl/arzFLF
To get other language version you have to contact aself.
In this video you can see a Demo of HazMat 4.0.
[youtube]http://youtu.be/1HLCPqd8RRI[/youtube]